Just give a child a bicycle and prevent them from dropping out of School
It was just to give computers to the schools in Poonakary, that was the reason for the meeting. The conversation, however,  was all about 150 children dropping out of school as they had no dependable transport facilities. It was about children having to walk approximately 17  miles to school and back. It was about the parents being worried and wanting them to stay home instead of going to school. It was about the lonely roads the children had to walk along. It was about them coming home so late, tired and hungry with a load of homework. It was about "WHAT CAN WE DO TO PREVENT CHILDREN FROM DROPPING OUT OF SCHOOL ?"
This was the genesis of an ongoing project that raised over 150 bikes over Christmas and Easter. Today these children are still in school, they are learning, they have hope. They will have a better tomorrow because people like you and me just said NO to NO EDUCATION and gave a child a bike.
In 2019 another 250 students need bicycles. For just USD 90 you can say NO to NO EDUCATION and help a child bike to school.




ANOTHER SET OF STUDENTS GIVEN BIKES TO CONTINUE SCHOOLING…
02.03.2018
Jan 28, 2019 
25 Happy Students were given bikes; just 75 more and every one can travel to school easily APPE LANKA SAYS NO TO NO EDUCATION.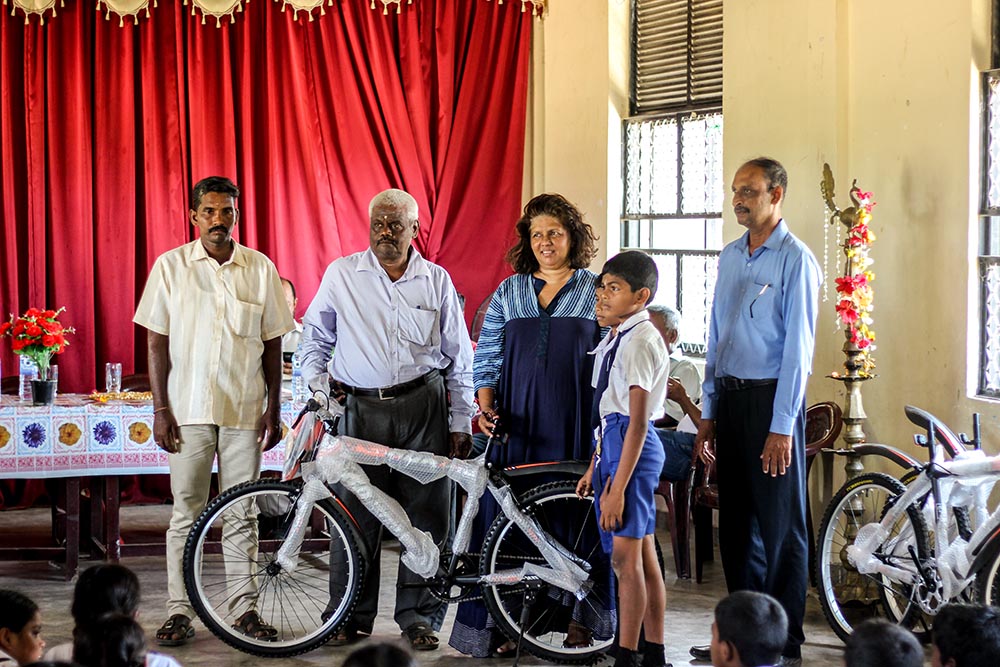 25 BIKES GIVEN TO STUDENTS IN POONAKARY CENTRAL COLLEGE
👍SCHOOL ATTENDANCE IS BETTER
👍 THE STUDENTS CONCENTRATE BETTER
👍 THEY ARE HAPPIER AND MORE RELAXED
JUST  A BIKE AND EVERYTHING IS EASIER